Igalia has a strong team with experience in the multimedia stack on both desktop environments and embedded devices. GStreamer, the reference framework for Linux-based multimedia, hosts many of our contributions to different layers of the stack from the kernel up to the end-user application.
GStreamer consultancy
GStreamer is the framework of choice for Linux-based multimedia and it has been powering multimedia embedded solutions for many years now. Our multimedia team includes many experienced GStreamer developers who are very familiar with the framework internals and contribute to its core and to many of its plugins.
Web engines integration
We are the main developers and maintainers of the GStreamer-based multimedia back-ends of WebKit that are used by several of its ports, including WebkitGTK+ and WPE. Since 2009 we have been working on various GStreamer WebKit back-ends, including HTML5 video playback support, WebAudio, WebRTC and MSE (Media Source Extensions).
Hardware acceleration
We also have experience in bringing hardware acceleration to GStreamer via writing plugins and infrastructure required to use hardware accelerated multimedia, such as the case of asymmetric processing of media using multiple cores. We are the maintainers of the gstreamer-vaapi GStreamer plugins which provide hardware-accelerated encoding/decoding support for most Intel-based platforms and some AMD-based GPUs as well. In addition, we also work on OpenMAX GStreamer support for platforms such as the Raspberry Pi, and many other multimedia devices through the GStreamer Video4Linux plugins.
Other frameworks
Igalia is experienced in integrating other multimedia frameworks and libraries into GStreamer, and exposing their functionality inside the GStreamer framework.
This also means that we could offer consulting services in those other open source multimedia libraries and frameworks independently of GStreamer in order to develop custom applications with them or even improve them.
Examples of these frameworks and libraries include ffmpeg, Video4Linux, libwebrtc, libva, and Intel's MediaSDK.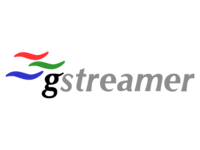 Services
Igalia can help you build top-notch solutions for media centers and players, targeting TV, Set-top boxes and other multimedia enabled devices based on open source technologies. Our multimedia team services include:
Implementation of new features in GStreamer by contributing upstream to its core and plugins.
Development and integration of GStreamer-based multimedia back-ends of different web browser engines.
Improving performance on the multimedia stack by providing hardware acceleration solutions.
Integration of different multimedia libraries on open source projects.
News related with Multimedia
We love hearing from you, so be sure to follow us and join the conversation on our networks.
News
During November you will find us at the following events: Rustfest in Barcelona, Spain from November 9-12. It's our first time joining this event and we are looking forward to...
Continue reading >
The GNOME Foundation is hosting a fundraising effort to defend the project from an attack by a patent troll. Igalia is devoted to supporting and contributing to free software because...
Continue reading >
Each year, WebKit contributors come together to talk, plan, and get things done. Igalia has been an active contributor to WebKit since 2010, in fact, last year after Apple, we...
Continue reading >
Posts
My family had bought many years ago a Panasonic VHS video camera and we had recorded quite a lot of things, holidays, some local shows, etc. I even go
Continue reading >
This blog post takes a look back at the various Multimedia-related tasks the Igalia Multimedia team was involved in during the first half of 2019. GS
Continue reading >
It has been a while since GstValidate has been available. GstValidate has made it easier to write integration tests that check that playback and trans
Continue reading >