Igalia has a team specialized in hypervisors, system virtualization and cloud technologies. Our engineers write, maintain, and port drivers and provide solutions and development services using the QEMU/KVM hypervisor as well as the Ceph storage system.
QEMU
Igalia has many years of experience with the QEMU project and is one of its most active corporate contributors. We have worked on QEMU's block layer by adding features and fixing problems for cloud scenarios, and have also worked on the emulation of new hardware.
We have made many upstream contributions to the qcow2 file format and I/O layer. On QEMU's native qcow2 file format and driver, we improved performance and reduced the amount of host RAM required by the driver. Igalia has also implemented group-based I/O limits and bursts for virtual disk images that can be configured in a way similar to Amazon's Elastic Block Store. We extended I/O accounting, allowing the user to obtain better statistics of a VM's disk usage. Apart from that, we have also worked in advanced snapshot creation and emulation of new hardware boards and a new bus (IndustryPack).
Ceph
Igalia is also one of the companies contributing code upstream to the Ceph project and other cloud technologies.
We have contributed to the RADOS gateway with the AWS4 S3 authentication algorithm and the AWS S3 requester pays bucket, among other features. Additionally, Igalia has also worked on the integration of Apache Libcloud and Ansible with Ceph.
Beyond designing, developing and upstreaming new code features in the upcoming Ceph releases, we also work on bugfixing tasks, backporting, interoperability issues and daily code maintenance together with the required QA and testing efforts.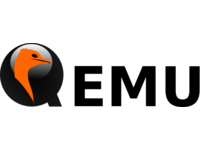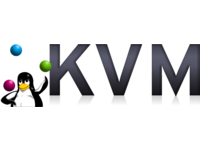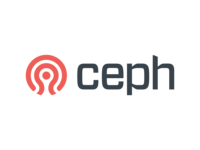 Services
Igalia offers services for your cloud and virtualization requirements, including:
Emulation of new hardware for virtual machines and writing the device drivers.

Implementation of new features and solving existing problems in QEMU.

Optimization of performance and hardware requirements for your virtual machines.

Design and development of new features on Ceph upstream.
Support for the deployment and integration of your Ceph operations in order to keep your storage cluster healthy and running.
News related with Virtualization and Cloud
We love hearing from you, so be sure to follow us and join the conversation on our networks.
News
Igalia will sponsor two events in Lyon, France this month and will attend a third. The Embedded Linux Conference Europe is happening from Oct 28 – Oct 30. It is...
Continue reading >
In September, Igalia will celebrate its 18th anniversary. Igalia was founded in 2001 by 10 software developers with a vision of creating a free software company based on cooperation, innovation,...
Continue reading >
Eleven Igalians attended FOSDEM this year. The weekend was exciting as it was full of exploring technologies and projects within the free/open source world. There were in depth discussions around projects...
Continue reading >
Posts
Like all other major browser engines, WebKit is a project that evolves very fast with releases every few weeks containing new features and security fi
Continue reading >
KubeCon/CloudNativeCon Europe 2019 will be held in Barcelona from May 21 to 23. The event will take place right after Cephalocon Barcelona 2019, whi
Continue reading >
Next week I will attend Cephalocon 2019. It will take place on 19 and 20 May in Barcelona. I will deliver a talk, under the sponsorship of my compa
Continue reading >