Igalia contributes to tech powering Steam Deck

"Valve's Steam Deck uses an open source Linux-based graphics stack that includes contributions by Igalia"
The recently released Steam Deck is a gaming PC with a portable console form factor. As covered widely, the Steam Deck uses SteamOS as its operating system, which is based on the Arch Linux distribution. Its graphics stack, based on projects like Mesa, DXVK and VKD3D-Proton, is Open Source. At Igalia we're incredibly happy to see Valve funding and contributing so much to these projects and to collaborate with them on several areas.
As such, we were delighted to see our colleague and Linux kernel hacker Guilherme G. Piccoli credited, alongside many other incredibly talented open source developers, in the Aperture Desk Job game.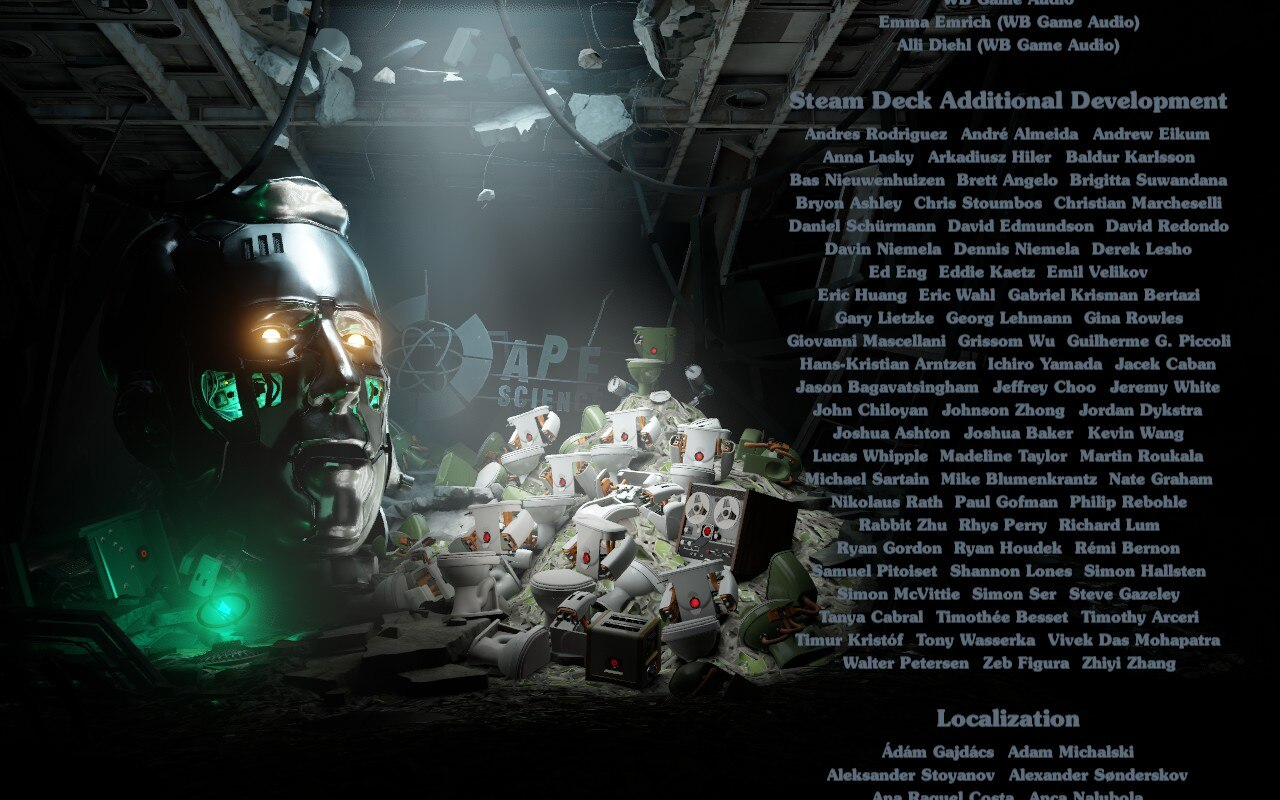 Our contributions to the Steam Deck don't stop there. Our work on the Vulkan Conformance Test Suite (CTS) improves the quality of all certified Vulkan implementations, including several open source ones like RADV (used by the Steam Deck), Turnip and V3DV. And let's not forget about our work on existing and future Continuous Integration systems for Mesa that allow graphics driver developers to easily notice and address regressions while working on these drivers.
The Steam Deck is a perfect example of the excellent shape of the Linux gaming ecosystem, with strong Open Source foundations that have dramatically improved in recent years. Stay with us on the journey ahead!