Igalia applies its extensive experience in compilers to the domain of high-speed networking. Igalia builds open-source network functions using the Snabb and VPP toolkits, and has its software deployed into the heart of major network operators around the world.
Igalia is the top contributor to the Snabb networking toolkit. Since beginning with Snabb in 2014, Igalia has built a number of network functions that have gone into production, such as the high-performance lightweight AFTR or the unsampled IPFIX exporter. We can help you build the network function that you just can't buy from a traditional vendor, and we'll deliver the result as an open-source product so that you have no licensing fees, ever.
Igalia started working with the VPP project soon after it became open source. After gaining some experience by porting over our IPFIX exporter to VPP, Igalia continues to be involved in upstream VPP, submitting bug fixes and performing other maintenance tasks. As such, Igalia is, to our knowledge, the only development consultancy to have experience with both projects, and is uniquely positioned to appreciate VPP's strengths and to offer advice on what solution fits for a given use-case.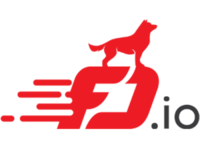 Services
Igalia offers development and consultancy services for the telco and private network market.
Network function development based on the open-source Snabb and VPP toolkits.

Maintenance of open source network functions, keeping them up to date with upstream development.

Driver development in DPDK and Snabb for new NICs.

Consultancy services around high-performance software networking.

Support for Snabb and VPP deployments.
News related with Networking
We love hearing from you, so be sure to follow us and join the conversation on our networks.
News
Eleven Igalians attended FOSDEM this year. The weekend was exciting as it was full of exploring technologies and projects within the free/open source world. There were in depth discussions around projects...
Continue reading >
The Open Networking Summit Europe is a major venue for sharing knowledge about open source networking technologies. Igalia plays an active role in this area with a networking team specialized...
Continue reading >
Igalia is pleased to announce the expansion of its open source network function development offering to include VPP and extended Snabb-based functionality. Trying to find your way through the world...
Continue reading >
Posts
In the previous article I briefly introduced XDP (eXpress Data Path) and eBPF, the multipurpose in-kernel virtual machine. On the XDP side, I focused
Continue reading >
In a previous post I explained how to build a kernel with XDP (eXpress Data Path) support. Having that feature enabled is mandatory in order to use it
Continue reading >
Update (2019/01/10): This post explains how to build a kernel with AF_XDP support (rather than XDP support). XDP support in the kernel is made availab
Continue reading >