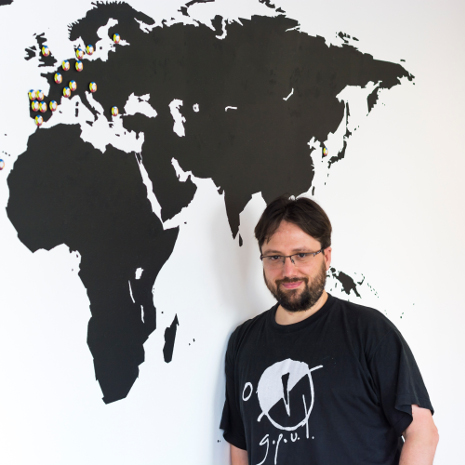 Xabier Rodríguez
Igalia's first intern and partner now. I am the proof that at Igalia you can make it from the bottom to the top! Currently WebKit reviewer with multimedia background.
Donostia (Spain)
Born in Donostia, grew up in Marín and studied Software Engineering at University of A Coruña, where I live since then. I wrote my final Software Engineering work as an Erasmus in the University of Stuttgart. I was the first Igalia intern and was regularly hired after finishing my degree. As I say above I made it from intern to partner with signing powers so know now that it is possible and even common at Igalia.
My technical experience began with GNOME technologies and gradually switfted to multimedia and browsers. Now I am a WebKit reviewer with multimedia experience and am very aligned with the Open Source movements.
On my personal side, I am a loving father, husband, son, brother and godfather and friend. I love spending time with my family, travelling and watching movies and series.