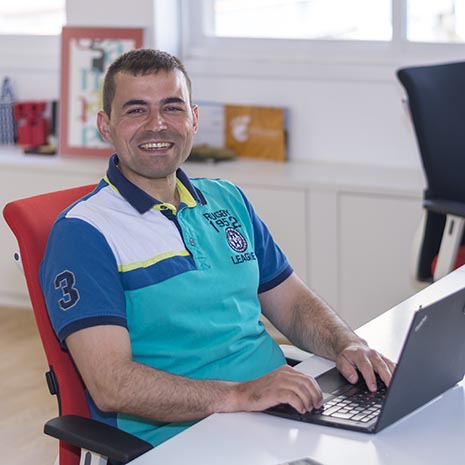 Xavier Castaño
Founding member of Igalia since 2001 where I have done business development, project management, financial control and software development.
Catoira (Spain)
I got a software engineering at the University of A Coruña in February 2002 right after Igalia was created. I have also been Igalia's representative in Agasol, the Galician Association of Free Software companies, for more than 8 years and during this period I served as vice-president and president of the association, as well as representative of the board of managers since my early days in Agasol.
I have been also an active person on organizing Open Source events in the region, with different levels of participation, helping to bring LibreCon, Libre Software World Conference, GUADEC, Web Engines Hackfest, etc. to Galicia.
On a personal level, I am now father of two amazing daughters and try to devote my scarce free time practicing sports.