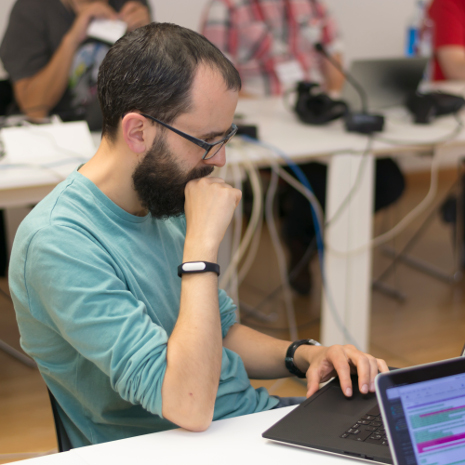 Henrique Ferreiro
From purely functional programming languages to Chromium hacking at Igalia.
A Coruña (Spain)
I received my first computer when I was 16 years old. At the time, I already knew I wanted to study Computer Science. While working on my degree, I became a free software enthusiast and I interned with Igalia before finishing my studies in 2007. Even though I really enjoyed working with Igalia, I decided to focus on academia and completed a PhD thesis about profiling of parallel Haskell programs.
As much as I liked purely functional programming languages, in early 2017 I couldn't let go of the opportunity to work again at Igalia. Besides programming, I love to play board games and spend time with my family and friends.