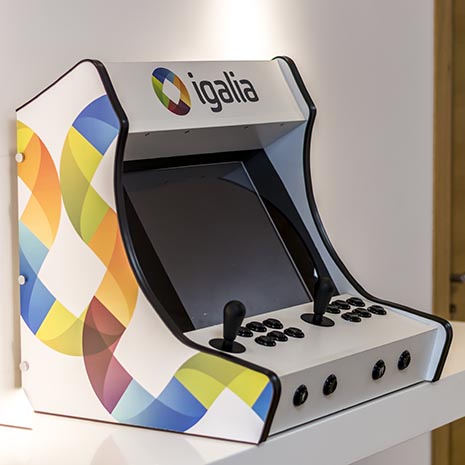 Claudio Saavedra
Claudio joined the Igalia fame in late May 2008, after having finished his studies in Computer Engineering at the Universidad de Talca, in Chile
Helsinki, Finland
During his university years, he devoted plenty of his time to contribute to the GNOME Project, specially to the Eye of GNOME image viewer. Claudio is currently working from Helsinki.
He is a big lover of Rock, Progressive, and Jazz music. He loves playing the electric guitar and making photographs. Although he sucks at soccer, he can always be seen trying to impress other GNOME hackers during the FreeFA tournament at GUADEC. Obviously, he never succeeds.
POSTS
I wrote a technical overview of the WebKit WPE project for the WPE WebKit blog, for those interested in WPE as a potential solution to the problem of
Continue reading >
In this line of work, we all stumble at least once upon a problem that turns out to be extremely elusive and very tricky to narrow down and solve. If...
Continue reading >