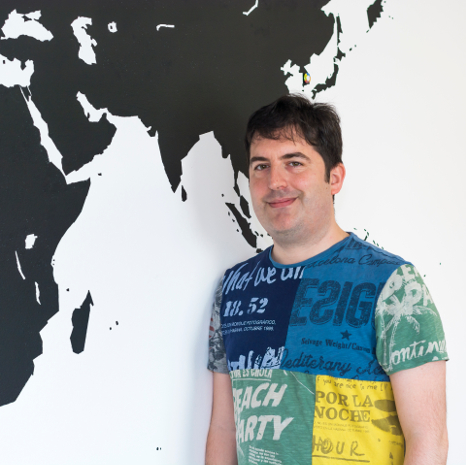 José María Casanova
I am one of the founding members of Igalia, where I contribute to improve open source graphics drivers.
Pontevedra (Spain)
My interest in computers started when I was a child in the eighties with my father's ZX Spectrum. Then I got my degree in software engineering at the University of A Coruña in 2001 when we founded Igalia. I have been an active member of GPUL and GNOME HISPANO, where I organized Free Software events like GUADEC and XDC. I am currently developing open source graphics drivers for the Raspberry Pi.
I enjoy teaching Algorithms at the University of A Coruña, producing a Radio Show about TV series at CUAC FM and walking around with my family.