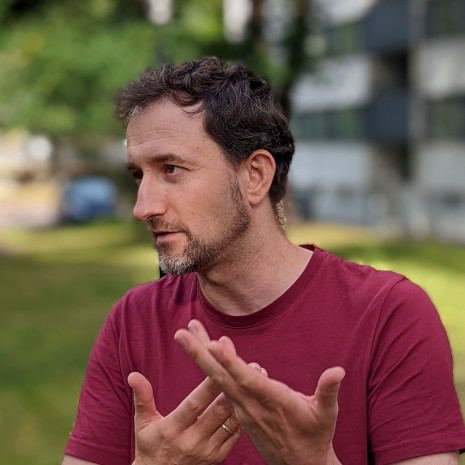 Andrés Gómez
Working at Igalia since June 2003 and partner of the company.
León (Spain)
Having a background experience in system administration, analysis, programming, project management, art design, etc., Andrés is know as "the Renaissance guy" at Igalia, as you can rely on him to help you with any problem you may have. However, some of his partners call him "the sleeping man" (you do not want to know why).
Lately, he has been deeply involved in GTK/GNOME technologies and likes to spend his spare time making some art work, which includes some logos used in local GNOME conferences, playing basketball, listening to music, improving his English by reading novels and watching TV series, and traveling abroad as much as he can afford.