Samuel Iglesias to Join First Linux Foundation Europe Advisory Board

"Extending Igalia's commitment to Open Source in Europe and beyond"
We are very proud to announce that our colleague Samuel Iglesias will be part of the inaugural Linux Foundation Europe Advisory Board representing Igalia.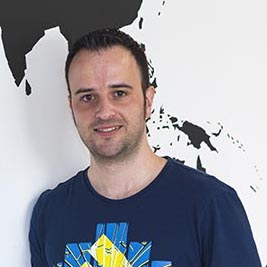 "Igalia has been a leader in the European Open Source community since the company was created in 2001. We joined the Linux Foundation Europe to share our vast experience with the Foundation, and with the idea of helping grow a healthy Open Source ecosystem in Europe. As an inaugural member of the Linux Foundation Advisory Board, I will work to make Linux Foundation Europe a success and to help them reach their goals," said Iglesias.
The Advisory Board was formed in April 2023 and its members are a broad representation across regions, industries, companies of all sizes, and Linux Foundation Europe projects. Its main purpose will be to advise the Linux Foundation Europe General Manager on areas of focus, priorities and potential open collaborations in the European Community.
As a small worker-owned company specialized in Open Source and involved in many of its communities and projects, Igalia fits perfectly in this role. We look forward to contributing to Linux Foundation Europe and helping to boost and advance European Open Source communities and projects.