Helping Three Super Heroes Race in the New York City Marathon

"Igalia is proud to have been a part of making dreams come true"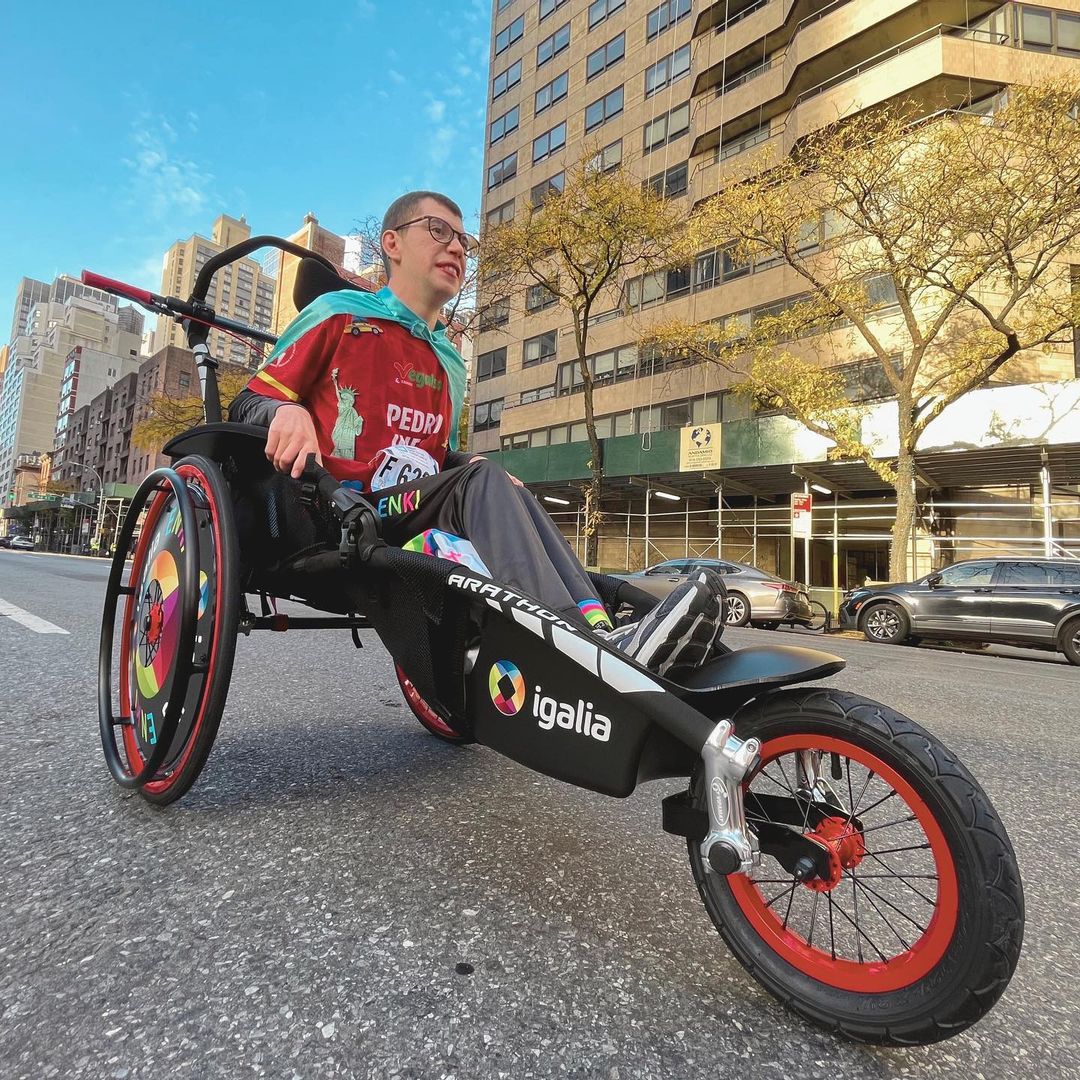 This year, the New York City Marathon had three special participants: Mario, Inés, and Pedro, who are children with functional limitations who nevertheless dreamed of running the marathon. Thanks to the RUNKI project they were able to live their dreams.
The NGO behind the RUNKI project is the Abrente Foundation, whose main project, called ENKI, is focused on creating inclusive sports events for people with functional diversity. RUNKI is an offshoot of that effort that focuses specifically on running events such as marathons.
Igalia is proud to have been a part of this effort by contributing the funds to acquire two adapted running vehicles specifically designed for competition. The vehicles are now owned by the Abrente Foundation, and will be part of the equipment stock they have on hand for participants who enjoy activities organized by the ENKI project.
This investment in the future of inclusive sport was made through Igalia's 2022 Social Investment budget, in which the members of Igalia's worker collective identify and fund non-profit and charitable projects around the world.